Notso Ordinary Jewelry
By Neta Sharp

Christmas Jewelry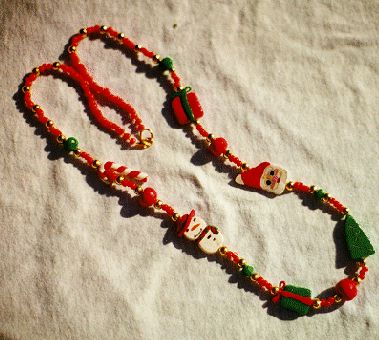 A bright Christmas necklace is fun to wear all holiday season. Ours is 28-30 inches long and a variety of Christmas symbols adorn each one. This one has gayly wrapped Christmas packages, a Santa face, candy cane, Christmas tree and a happy snowman to welcome the holidays. Extremely light weight and easy to slip over your head even elderly women enjoy wearing this necklace. The necklace is $35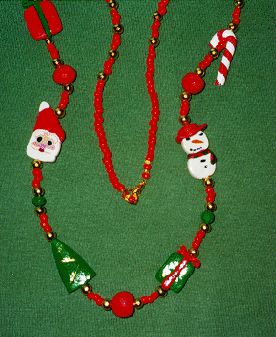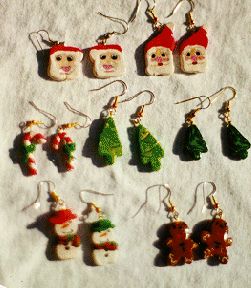 These photos show some of our popular Christmas earrings. Again they are identical on both sides since they are made from a roll or cane. We have Santa faces, Christmas trees, candy canes, gingerbread men, angel faces and whole angels with their "glow in the dark" halos, and brightly wrapped packages. The earrings are 3/4" to 1 inch long not including the wire hook. They can also be made as stud or post earrings. Earrings are $11/pair.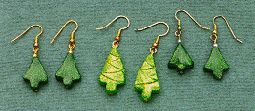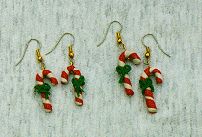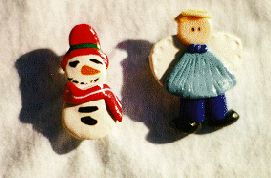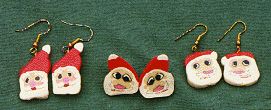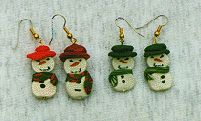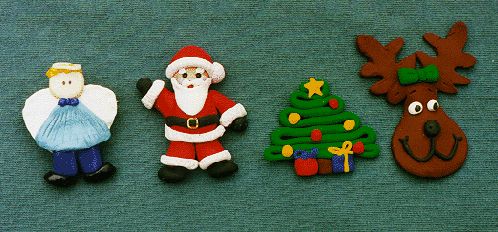 Your own unique Christmas pin can be purchased here. We have Christmas trees, a Christmas moose, Santa, snowmen and both boy and girl angels. Our pins are 1 1/2 to 2 1/4 inches. They are $11 each.













Angel Pins or Earrings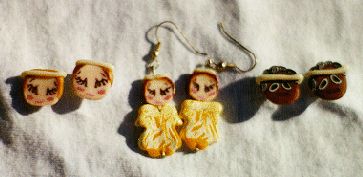 Angel heads with "glow in the dark" halos and full angels.









We have both boy and girl angels or one of each in a pair of earrings. Full angels are 3/4 of an inch length without the wire hook. Earings and pins are $11.

For link back to main page with order form.