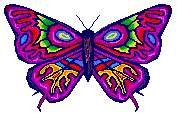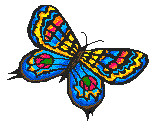 ---
Colorful One-Of-A-Kind Jewelry
By Neta Sharp

These necklaces, earrings and pins make a statement! Designed by a Northwest artist, you can find the perfect accent for any holiday or everday apparel. Teachers love "the children of the world" line. Or consider the "many faces of women", our most popular necklace, in their many colored hats or more subdued in black and white hats. Quietly wear butterflies which many people feel are symbolic of eternal life and victory. Let everyone know that you love holidays and celebrate with fashion. Whichever you choose, you are sure to receive many comments and compliments. And best of all, you have an original! We can't even copy our own work!



How we make these jewelry pieces




Polymer Clay jewelry is created by combining brightly colored clay to form designs. No painting is involved. The majority of the clay beads which compose the necklaces and earrings are formed by combining the clays in a roll or cane, something like a sushi roll, to form the face or design. They are then sliced into beads and baked. That is why the design goes through the bead, making both sides the same. The process of forming this cane takes several hours for each design. Since each cane is handmade, no two are exactly alike and each is an original. Colors are baked in and permanent. The jewelry is "guaranteed fun to wear".
---
Here are some photos which give you some idea of the type of jewelry we make.
---
This page has been visited
times.
---
---