Notso Ordinary Jewelry
By Neta Sharp


July 4th Holiday Jewelry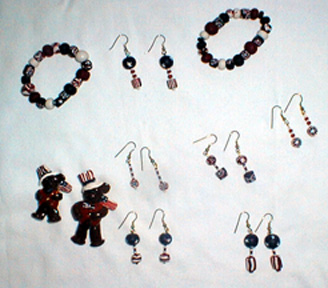 Pictured here is the beginning of our holiday line. This jewelry is our 4th of July or Americana display. Some of the detail may be lost in the electronic photos due to different settings on individual computers. The colors are red, white and navy. The navy ball beads have tiny white stars embedded into the navy beads. The bear pins in their red and white striped hats carry American flags and wear navy vests fastened with gold buttons.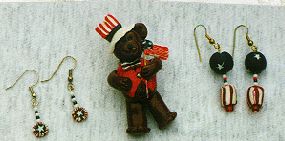 We have earrings,pins, bracelets which are strung on elastic cord, and necklaces. We do all the holidays and will soon have photos of others. Please keep checking and keep us in mind for all your holiday jewelry needs.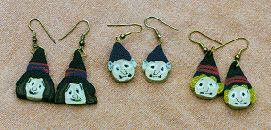 For link to our Halloween & Thanksgiving Jewelry.








For link to our Christmas & Angel Jewelry.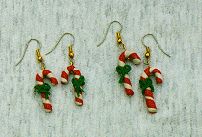 For link back to main page and order form.