Notso Ordinary Jewelry
By Neta Sharp

'Children of the World' &
'Faces of Many Cats'


Teachers love to wear "the children of the world" necklace. Similar to our "ladies in hats" necklace (photo 2 and 8) the children's faces are in dark brown, light brown, tan and white. Six girls, some with hair ribbons, and 6 boys, some with baseball caps, smile and make all who see them smile back.

The necklace on the right is for all cat lovers. White, black, orange, tan, tabby, cats adorn this necklace. Beads are also multicolored here, but may be made all one color or your favorite color. Earrings of any cat or cats you prefer are also offered. Necklaces are $35 and earrings $11.

The earrings on the left are our smiling sunshine faces. They are 5/8" in diameter with a blue background. Price $11.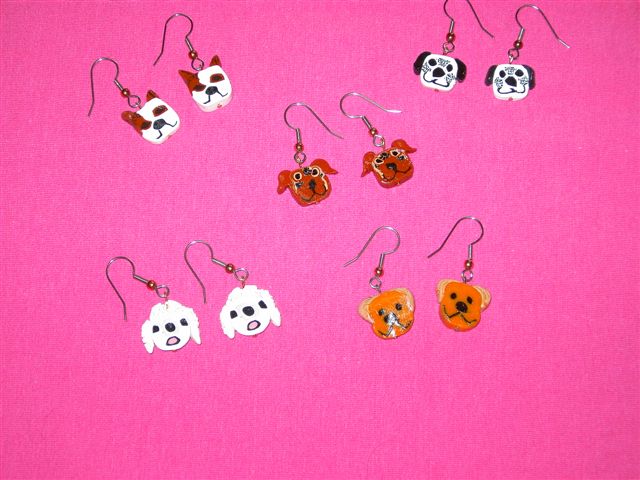 We make whimsical doggie earrings and necklaces similar to the kitty necklaces which are the same price as the cat earrings and necklaces.
For link back to home page click here