This is Photo Test Page 4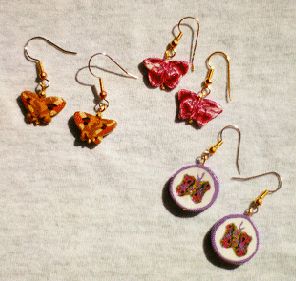 These butterflies come in pink or orange. The pair of earrings to the near left are enclosed in a white background with a lavender border. Earrings are $11.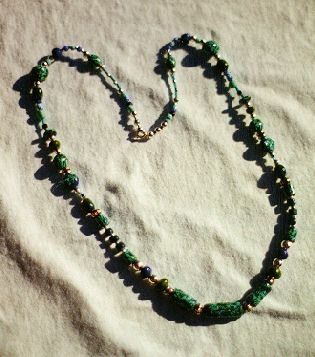 Here are two of our colorful necklaces that are so lightweight and easy to wear. One is in several shades of turquoise, silver and black and the other in shades of deep purple and gold. Both are 30" long and easily slip over your head. They go so well with many different blouses and shirts.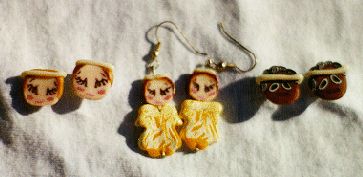 Angel heads with "glow in the dark" halos and full angels. We have both boy and girl angels or one of each in a pair of earrings. Full angels are 3/4 to an inch in length without the wire hook. Earrings and pins are$11.


For link back to test page click here